My attempt at a picture with Lily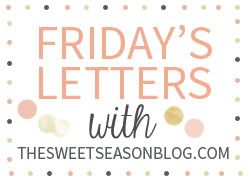 Dear New Followers- I am so glad to have each and every one of you and hope you stick around! These are letters I write every week and link-up with Ashley at The Sweet Season.
Dear kitchen fire
- You might have put a little fear in me of cooking..more specifically, cooking while drinking wine. I mean, you happened with no wine. So imagine what might happen with wine? And for that I dislike you even more.
Dear wedding-You are getting so close and I can't wait for all the festivities to come! Or do I mean stress?
Dear The Client List and Jennifer Love Hewitt-I can't wait for Sunday. And for Kyle to be back. And to watch Evan take his shirt off. I will have my pen and paper ready to take MILF notes.
Dear daylight savings- THank you for the extra time in the light. It always makes me feel way more motivated to get stuff done. And helps getting in a workout after work. You also let me know warm weather is just around the corner.
Dear budget-Why can I never stick to you? I just don't understand the ways I think. Or you are purposely deceiving me. Yea, I'll go with that one.
Dear Readers
- Have you entered the giveaway worth $150 with Kate at
Classy Living
, myself and other lovely ladies?! No? Don't wait,
go now
!
So what are your Friday's Letters?