I thought with my 7 Day Diet, what better than bringing in a little humor from none other than SomeEcards? Dare you not to crack up. My Tuesday10 Fitness laugh!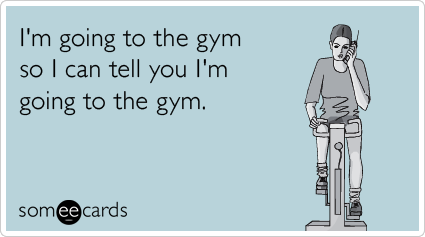 And there you have your Tuesday10 Funny diet/fitness SomeEcards!
****I am on Day 6 of my & Day Diet. I am now down 6 pounds so not too bad. I definitely feel better and slightly lighter. In the home strethc now and can't wait!