The time has come to say goodbye to another summer and what a summer it was. I am so excited for fall to be here but sad to have seen summer go by so fast.
Today, I wanted to jump back into my Sunday Social with Neely.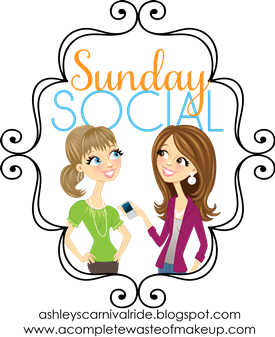 1. What was your favorite trip/vacation/activity this summer?
I'd have to say my wedding was quite the best activity I could have asked for this summer and I can't believe we are coming up on 3 months.
Subsequently, my honeymoon will always be one of my favorite vacations and we already have plans to buy a house there. Ok, maybe in our dreams but it's still a plan.
2. What was your favorite outfit look/clothing item of the summer?
I enjoyed wearing dresses a lot more this summer. And this maxi was one of my favorites mainly because it actually didn't drag quite as much. Meaning this 5 foot 2 inch gal could pull it off! It might even be making a repeat this weekend.
3. What is one thing you wish you had gotten to do this summer?
I have been wanting to do a drive in movie for about the last 3 summers and I thought for sure this summer was the one but it wasn't meant to be. Maybe next year is the year!
4. What was your favorite song of the summer?
5. What was your favorite movie/tv show of the summer?
Somehow, we acquired quite a few new summer shows this year.
And here we go, Welcome Fall!