I couldn't resist this link-up today, the Tuesday 10. It has a new theme every week but today it's top 10 eCards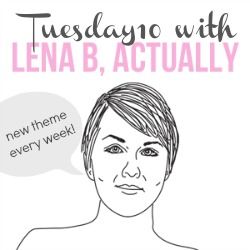 And here is why today is the perfect day for this: 1. Because it is a really crappy, rainy day around these parts and could cheer everyone up and 2. My mood matches the type of day it is and I am having one of those woe is me, days. So what better way to help that then browsing through many Some eCards for a good laugh.
In honor of last night...