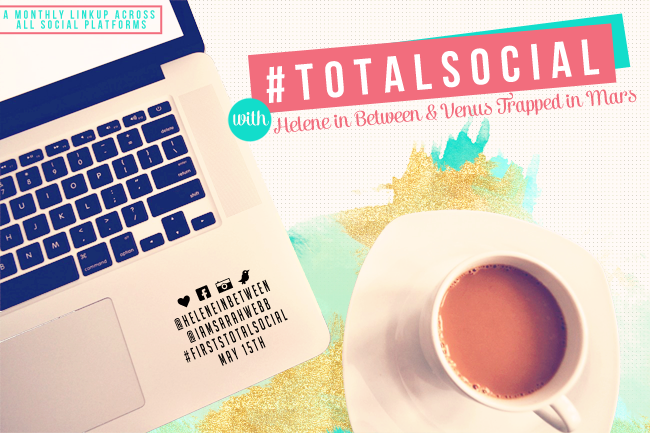 Jumped on this genius link-up today created by Helene from
Helene in Between
and Sarah from
Venus Trapped in Mars
. It's all about the firsts. And what better way to start off than all my firsts on social media?
First Blog Post
Hello everyone!
Welcome to sharing this time with me. Recently I have been struggling with who I am and what I am supposed to be doing in life. Kind of missing that light, you know?
Well that's why I'm here.
Stumbling upon someones website earlier, I thought how nice it is to write thoughts and share them with people. For me not even so much for people to read but for me to be able to write. I miss writing. I miss sharing.
So listen to me babble, excite and talk you through my journey. Hopefully in a year I can look back and see how life has changed for me. How I have changed. And I hope you enjoy my words and insight. And as my interests say, I love quotes. I'll be ending every post with a quote of how life is that moment and time.
Until next time...
-Things change only as fast as you do-
Crazy how things change. This post was what started it all. I had no audience but myself. I just wrote to let my feelings out, to grow. And I ended every post with a nice quote. Is there a rule against that now?
First Tweet
Circa 2009. When NO ONE knew what Twitter was. I coerced all my friends into signing up because I was using it at my internship, Special Olympics. Clearly, I had a lot to learn.
This was done on an iPod touch. With a crazy amount of filter. Just a year ago...I was iPhoneless and desperate to be one of the cool kids.
First Facebook Post to my Wall
Being called a hottie for your first post? Not too bad ;)


True story: I was a medical mystery for 4 months with a broken knee. I was kind of over it. Also, I used the 3rd person. Oh, the beginning of statuses on Facebook.
Added bonus: my first beach photo shoot circa 1990. Strutting my new bikini self in one month!
And there you have my social media firsts. It's been a fun road so far. Link up with #firststotalsocial to join in the fun!