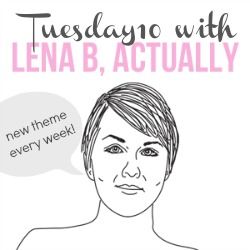 Today for the Tuesday10 is birthday twins! Let's see who has the most amazing birthday on the planet....
December 30th!
Meredith Viera-
Started on the View then made her way to the Today show
Eliza Dishku
-Spirit Fingersss!!
James Ward
- Will always be the daddy on Sweet Home Alabama
Kristin kreuk
-Superman!
Lebron James
-Know this guy around here for the fiance's hatred towards him. Mrs. Lebron James.
Ryan Sheckler
- Skateboarder, MTV, latest is ProActive commercials...and the latest celebrity with the best birthday!
Andddd that's all folks...didn't quite make it to ten but still fun to see birthday twins! And you know I love me some celebrities!