Today, I had every intention of writing a very different blog post. I sat down at my fiance's computer ready to complain about how my computer was broken and it had everything on it for the wedding. I wanted to complain about my phone not holding charge so basically it sucks.
But then, I saw this when I opened up iTunes.
This song started it's viral journey back in December when Zach Sobiech penned this song as his 'goodbye' to his family and friends and posted it on YouTube. It has once again gone viral in the past few days as a symbol of the true strength of one boy with a message to all of us.
Zach died on May 20, 2013 from osteosarcoma after a long fight with the cancer but not before he lived his life to the fullest everyday.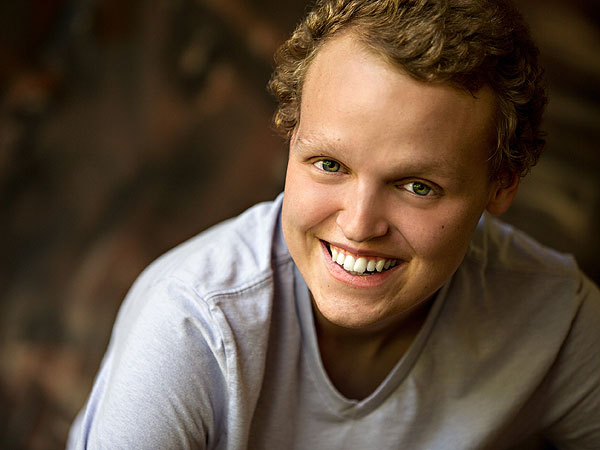 "My closure is being able to get my feelings into these songs so they can have something to remember me by or lean on when I'm gone," Zach explains in the SoulPancake video. "I want to be remembered as a kid
who went down fighting, and didn't really lose
."
"Clouds" grabbed the attention of SoulPancake, a YouTube channel that produces documentaries of incredible life stories. They made a documentary titled, "My Last Days: Meet Zach Sobiech"to document how Zach was living out his terminal illness.
Yesterday, I had seen the video posted a couple of times of Zach's documentary, but I had to get ready for work and didn't have the time to watch it. When I came home, Brian asked if I watched it and he told me how much it touched him.
I had woken up today forgetting all about it until I turned on his computer and listened to the song. It filled my eyes with tears already and I was instantly clicking to find Zach's documentary to watch.
I cried from beginning to end. This was a young kid met with his untimely fate way too early but he accepted it and still lived his life. There was no turning back for him and he was determined not go down without swinging. Without living his life the way he wanted his last day.
The Children's Cancer site issued a message on Zach's death: "Cancer may have taken Zach too soon, but he leaves a lasting legacy that many of us will never achieve. His message of love and hope delivered through infectious lyrics and simple tunes have imprinted on the minds and hearts of millions around the world."
Sometimes you just need a swift kick to
put things into perspective.
To knock you out of your pity party. And this was just that. Live life everyday. On your terms.You never know when you won't be able to.
**You can purchase Zach's album on iTunes here.

Proceeds from the sale of the song and YouTube views are being donated to the Zach Sobiech Osteosarcoma Fund through the Children's Cancer Research Fund. More than $232,000 has been raised to date.**