Love letters. Remember when those were a thing way back when? Now, it's texts or long Facebook posts. I guess even the letter has evolved to mean writing on a computer screen. For everyone to see.
I have seen some of
Amber's
letters to her husband for awhile now. I always loved the way she wrote to remember this time in their lives. I am excited to start writing the letters to my husband every month about us and who we are right now in this moment of our lives. We live in a condo, no kids, second year of marriage. A lot has changed in the past 5 years and a lot will change in the 5 years. It will be great to look back on these as our lives change.
Dear Brian,
Remember our first official dates? They were spent in a movie theater, in our rooms watching tv or a trip to the mall to grab some Blimpie, usually with Steph. We adjusted a bit and moved them over to Daly's dates where we munched on cheeseburger wraps and ice cream sundaes, just the two of us. It involved walking hand in hand to our classes, sometimes even the same one. Date nights thrown by Sig Ep were some of our best "nights out." At least for the college version of ourselves.
classic.
When we left college, dating became a little different. Being apart in a long distance relationship meant very few in person dates. Our dates were spending time talking on the phone watching a movie. Or just jabbering on about our lives. If it was your house, it was our favorite Olive Garden and a movie. I always looked forward to those simple dates. Those dates are what made me love action and superhero movies and even you, just a little bit more ;)
If you visited me, it involved spending time with Lily and travelling to our new favorite movie theater, the dine in movie theater. But those dates got a little old. I was exhausted, you were exhausted. It was time to make our dates be more routine by moving in together.
After the big move in together, we had to adjust to what dating was. It was great seeing each other every single day that the first few months we just enjoyed that. But we soon realized we still had to have our own version of date nights to mix up the every day. We would go out to Killarney's for a dinner or on a frozen yogurt date. With the wedding planning, it also included nights spent deciding on table assignments and honeymoon details. Remember all those times I would bug you while you were watching basketball? :)
Engagement Fun.
Dating has evolved in our marriage. Instead of dinner & movie nights out, we have dinner & movie nights in. Most of the time it's ordering in Chinese and sushi. Our dates involve little extra moments when we are doing everyday things. It's getting Chick Fil A before we tackle the last minute Christmas shopping. It's pumpkin picking, a day in the park and lounging on the couch with no where to go.
As we grow in our marriage and grow our family, I can't wait to see how our dating evolves. Stolen kisses in our future home, day dates with the kids and nights spent snuggled watching whatever cartoon movie we pick. I know I am so lucky to be able to date you before, now and always.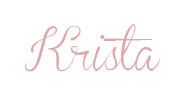 Oh, and if you want to take me on a super fancy date night every once awhile that wouldn't hurt either;)